Your Facebook Page Has Been Banned!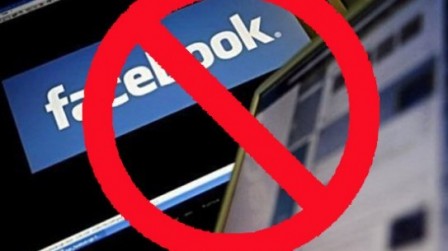 Facebook Guidelines have always been a narrow lane and often overlooked by businesses. One misstep can send all your Facebook marketing efforts in a permanent tizzy and may also result in your page being banned or shut down!
No one wants to see an alert stating that one or more of their Facebook Page have been banned. You don't want to lose that invaluable channel where you were having the most  with your clients and & potential clients (viz, fans). What yousee below is an example of hitherto unheard of restriction that has come to light very recently.
It appears that in case too many of your Facebook Pages get banned, you can not just move on and start afresh – Facebook will ban you from creating any more new pages!
Why would your Page get banned?
So lets talk about how to avoid such a situation.
There are many reasons for which your page can be shut down including:
1) Your Page does not follow Facebook Page guidelines
2) You do not adhere to Facebook contest guidelines
3) Your Page does not follow Facebook Advertising guidelines
Quick tips?
Here are some quick tips to avoid such a situation
Don't hold contests using any of Facebook's native tabs like Photos, Video, Organizer (ie status update), Events tab and definitely not your Facebook Wall – you need to use third party Facebook apps.
Don't make Likes or Shares contest criteria or a voting mechanism. Don't hold contests on Timelines.
Don't declare the winner in a Status Update or any of the other Facebook's native tabs.
Don't infringe intellectual property copyrights – Images, videos need to be copyright attributed.
Promotions on Facebook must be administered within 3rd party apps either on a Canvas Page or a Page App.
Promotions on Facebook must include the following:
A complete release of Facebook by each entrant or participant.
Acknowledgement that the promotion is in no way sponsored, endorsed or administered by, or associated with, Facebook.
Disclosure that the participant is providing information to [disclose recipient(s) of information] and not to Facebook.
It is difficult to keep in mind all the rules and make sure that your promotional activities abide by Facebook guidelines of the Facebook Page and Advertising. The safest answer is to use Facebook Apps developed by agencies, keeping Facebook guidelines in mind for you to have an easy Facebook advertising experience.
Facebook Apps ensure that:
Your Facebook contest is run on a different tab on your Facebook Page.
You can hold promotional activities like Photo Contest, Sweepstakes, Scratch & Win, promote products and more.
Declare winners on a separate tab
Mention Facebook policies and guidelines which include that Facebook is not a part of or responsible for the promotional activity.
We are an agency that develops Facebook Apps for Businesses. Sign-up with us on our Facebook Page and try out our apps for free – today!