WE DESIGN AND DEVELOP FACEBOOK APPLICATIONS FOR DESKTOP,
TABLETS AND MOBILES
Your business is different from others. Every business has a unique requirement. So, get a custom Facebook app to be developed by our excellent team of dynamic Facebook Apps Developers!
WE HAVE THE EXPERIENCE – TO DEVELOP CUSTOM APPLICATIONS FOR FACEBOOK!
  Why Custom Facebook App?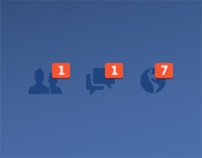 Spread the word with personalized brand story
Integrate viral features designed specifically for your app
Freedom to be innovative and compelling
Build & leverage through Open Graph actions in your app (Go Beyond "Like")
Influence social-purchase decisions
Research
What is the objective of the application?
What are your unique requirements?
Who is your targeted audience? (Social by Design)
Design, Development & Testing
Facebook Application Design
Facebook Application Development
Social Game Development
Usability analysis
Open Graph creation & integration
Adherence to Facebook Guidelines & Platform Policies
Testing across browsers & devices
Plus much more……