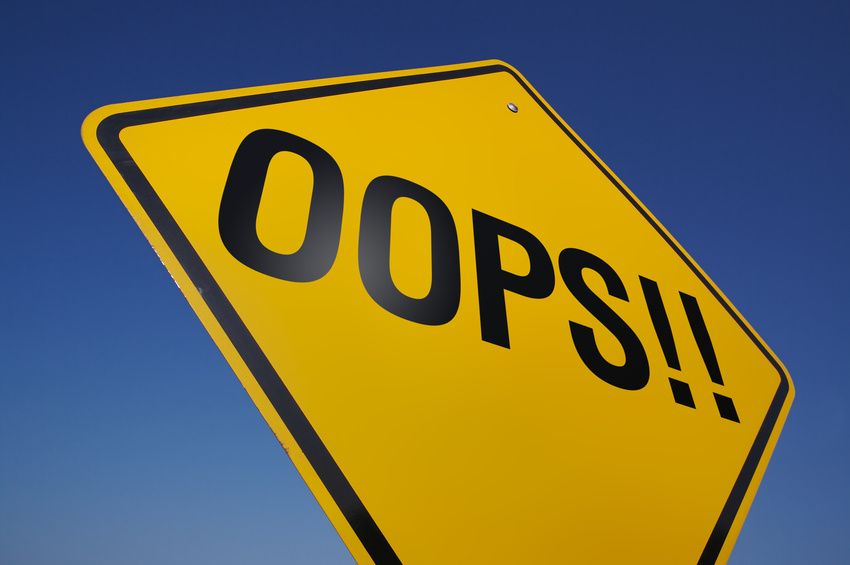 Oops! Don't lose your Facebook page
What Not-to-do while promoting your business on Facebook Pages?
1. Don't hold the contest on Facebook page timeline
Never hold a promotion activity that includes 'likes' or 'share' as an activity. For eg: "Like this post and share it to win exciting prizes" is a wrong promotion activity and can get your Facebook page banned.
2. Release Facebook of all obligations related to promotion
Make sure you add disclaimer stating that Facebook is not a part of the promotional activity, stating that the promotion is in no way sponsored, endorsed or administered or associated with Facebook.

A complete release of Facebook by every participant.

A disclosure should be there stating that the participant is providing information to the promoter (brand/organisation) and not to Facebook for contest/promotion activity purpose only.
3. Don't declare the winners on Facebook timeline
One of the worst and easiest mistakes made during the promotion is towards the end while
declaring the winners. Never declare the winner on the wall. You can update that the winners have been declared, but lead them to a different Facebook Application (tab/canvas page) where the promotion activity was held.
So the solution?
Use Facebook Apps to hold contests or any promotional activities. These Facebook Apps abide by all Facebook rules and guidelines. You can hold a contest, declare a winner, promote the brand, include disclaimers and more without any hassle. These are easy to install and use. If you've got a Facebook Fan Page, you can launch a contest in a few minutes! Read some more rules to be followed for Facebook Page.