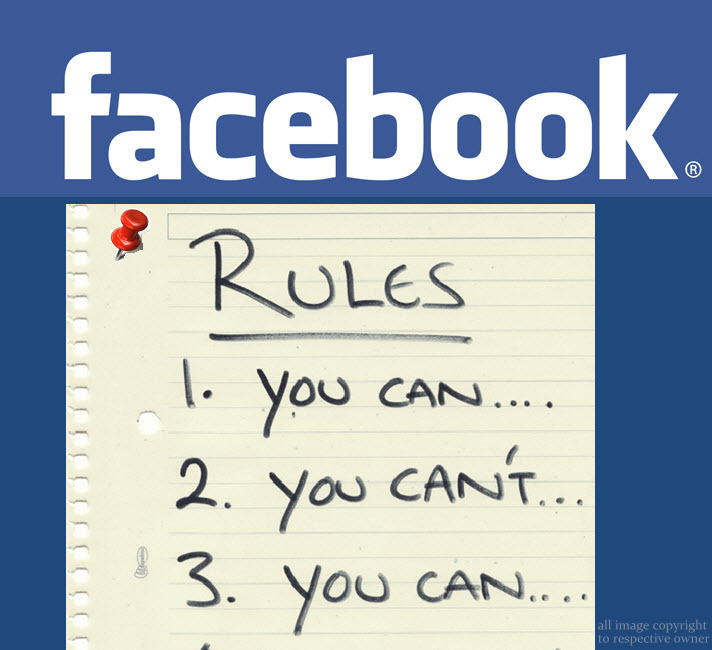 facebook-rules
While social media is an avenue everyone is familiar with, marketing on Facebook is not as easy as it appears. We're going to share three simple rules to improve your Facebook Marketing efforts:
1. Follow Facebook Page guidelines
Make sure you keep the page in sync with the guidelines of the social media platform you're marketing on. You can read the Facebook Pages Guidelines for more insight.. It is important to not hold contests on the Facebook page timelines using page likes, etc. as a qualifier. While holding contests or engagement activities of any sort, it is important to conduct them on a separate, dedicated Facebook application. It is also important to make sure the cover image guidelines are followed. The new Facebook Cover Image Guidelines are detailed on the Apps Mav blog.
2. Facebook Ads
Facebook Premium Ads used along with Promotional Posts & Sponsored Stories are a great way to reach out to your target audience. Again, make sure the content of the ad is engaging and the guidelines are followed for the stamp ads. You can read Facebook advertising policy to know more.
3. Image copyright
Generate creative and original content to engage your audience. If you use images from internet respect privacy and property rights. Make sure you add a disclaimer on images used from internet – "all image copyright to respective owner" or mention the link of the site from where you've taken the image as a source.
Facebook Applications are a great way to promote the brand, it is important to have expert guidance while working with them. You could also speak to us at Apps Mav, if you would like some suggestions. What is your opinion on Facebook Apps? Do share with us in the Comments section.