Running Facebook Timeline Contests With or Without Facebook Apps – INFOGRAPHIC
Facebook's fresh promotional guidelines allow businesses to now run Facebook contests from their timeline, making the use of 3rd-party Facebook Contest Apps optional. While this is great news for brands looking to build extremely short term page engagement, it doesn't compare to what a simple Facebook Apps could do for you. Most brands shy away from using Facebook apps to run a Facebook contest because they'd rather not pay the extra money, however, when you compare the benefits of shelling out a little extra money with the returns you receive, it becomes incredibly clear which option is more reasonable, as well as a better use of your time.
So, what is better? Running a timeline contest with a Facebook app or without? Here's a simple infographic that clearly points the advantages and disadvantages of both: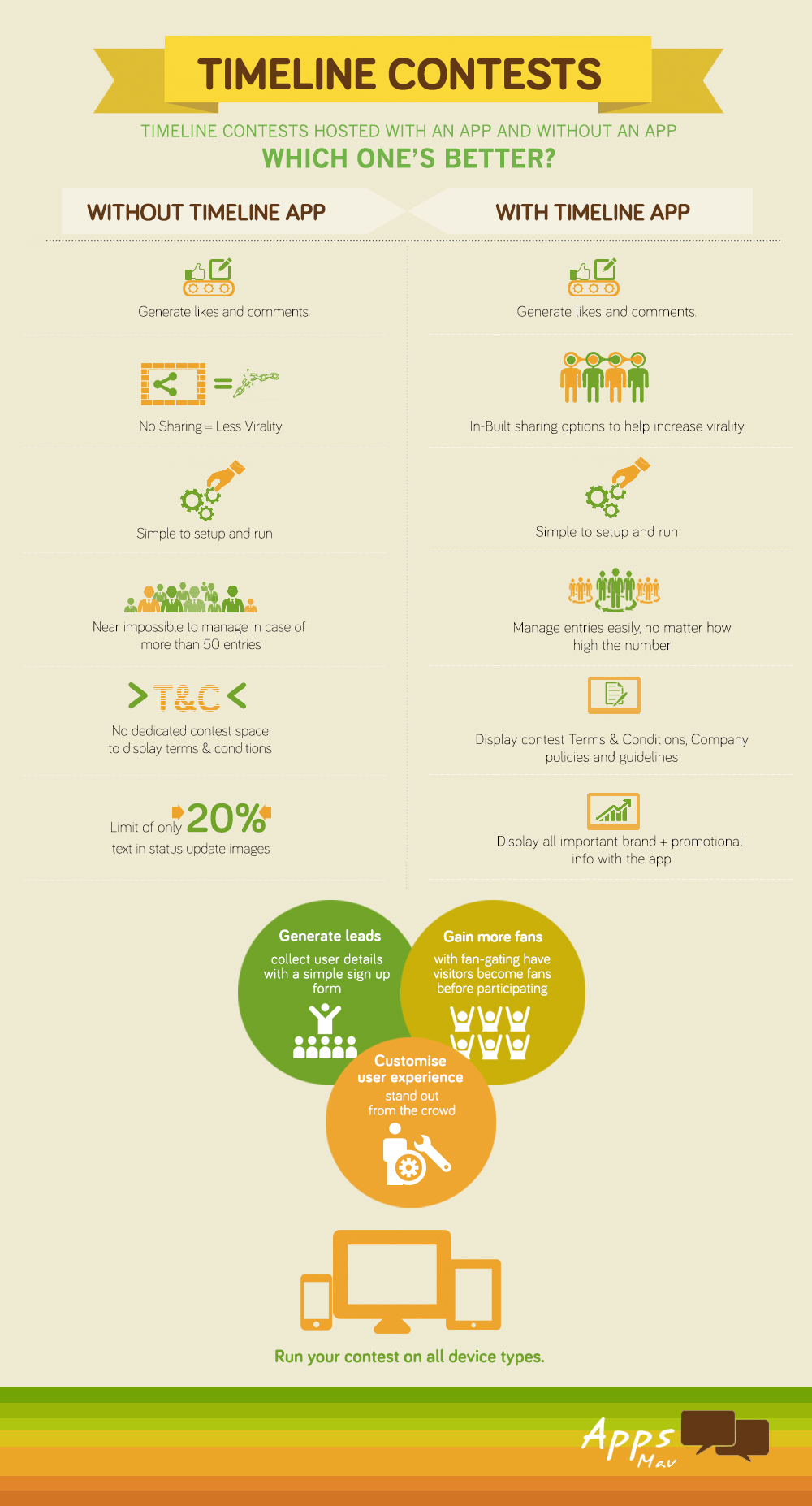 Facebook apps emerge as a clear winner in this particular contest, simply because while short-term page engagement is good – that is all it is. There is no possibility of generating sales or even leads with such a contest, unless your using a Facebook app, and the management alone can become a proper pain in the wrong place without one.
Related Posts:
Facebook Contests Hosted on Apps versus Contests Hosted on Timelines
Run a Facebook Contest on Your Timeline – With a Difference