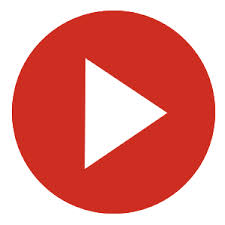 How to Promote Your YouTube Videos – 10 Effective Tips and Tricks
The popularity of video content is no longer a mystery to anyone who uses the internet, and at the very center of this online video content revolution is YouTube. With over 1 billion unique monthly users, YouTube is the 2nd most popular search engine online (surprise, surprise!), and is owned by THE most popular search engine online – Google (no surprises there).
If you are an online marketer or a business looking to promote yourself online – creating video content seems like an obvious step in the direction of great online marketing, and YouTube is definitely the platform for the first showcase of your video. Creating the video is only half the battle, because promoting it can be quite a challenge. Great content is useless to a marketer until discovered by a large audience. However, keeping these simple tips and tricks in mind, you can effectively promote those painstakingly created videos to successfully market your brand!
How To Upload:
1) Create an SEO-friendly title for your video. Vague analogies or abstract phrases do not help. Try to effectively communicate what your video is actually about in one sentence and make that the video title.
2) SEO-friendly video description is key to people discovering your YouTube video. Identify keywords you think people will use to discover your video and weave them in your video's description. If you are using footage or music you do not own, include credits, always. And do not forget to include a link to either your website, your web store, your Facebook fan page, or even your Facebook Shop.
3) Keywords are the key. Use as many keywords that are relevant to your video or product or service as possible, and do not be afraid of using phrases (or long-tail keywords) either. However, when using long-tail keywords, be sure to include them in closed quotes, e.g. "piano restoration in Sydney".
4) Both the name of the video file you upload and the captions you use should include relevant keywords, as well.
How To Promote:
5) The first bit is fairly obvious. Post your Youtube video on Facebook (your timeline, your facebook fan page), share it on Twitter, share it on your personal Google Plus profile, and if you have a company page on Google Plus and / or LinkedIn – share the video there, too.
6) Send a newsletter out to your existing subscriber base, if any, with the video either embedded in your email or include a link to the video.
7) Dedicate a space to the video on your website. YouTube allows you to embed your videos on your website or blog. Simply copy and paste the video Embed code where you want to display it, and voila, you are ready.
8) YouTube and Facebook go extremely well together. While your YouTube channel can work as the primary showcase platform for your video, Facebook's massive audience can help you popularise your video extremely well. Display your YouTube videos on Facebook automatically by installing a YouTube app for Facebook. Easy to install and manage, this app will create a dedicated tab on your Facebook page where all the videos in your YouTube channel will be displayed. Look for an app with in-built social sharing options, to allow your fans to share these videos to Twitter, Pinterest, Google Plus, their Facebook timeline etc. right from your Facebook fan page. Here's a quick tutorial video on how to add your YouTube channel to your Facebook fan page:
9) Write a concise, to-the-point PR explaining the objectives your Youtube video aims to achieve and distribute it online via free or paid PR sites. Do not forget to include a link to your YouTube video in it. Many PR websites allow you to embed the video within your online PR, so make sure you take advantage of that.
10) Write an insightful, SEO-rich blog post about your video and embed your YouTube video in it. Publish this post on your personal and / or company blog for additional traffic.
By following these simple steps, your YouTube videos are sure to garner the traffic and exposure they deserve. Also, if you are a business looking for tips on how to sell on Facebook, don't worry, we have you covered.