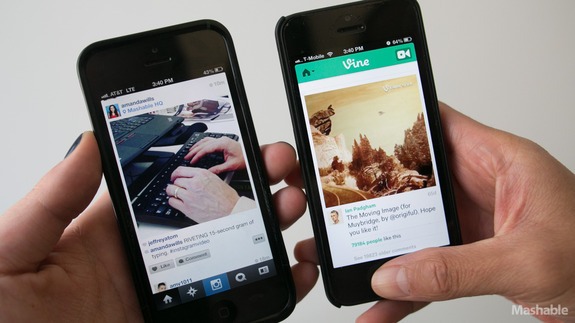 Instagram v/s Vine
​Friday Wrap Up – Instagram, Twitter & Facebook​
Instagram's New mission statement
"To capture and share the world's moments" is the new mission statement of Instagram. Facebook believes that it is not just about capturing and sharing pictures and videos or to get 'Likes', Facebook feels it has to make the world more "open and connected" and so the new guiding words.
Kim and Kanye name their baby girl 'North West'
Twitter went crazy when Kim and Kanye announced the name of their baby girl – North West. Star couples are known to have given some really different names like Brooklyn Beckham but North West has created a trend for one of the most unique names.
MS office for iPhone
iPhone users who are Microsoft loyalists as well don't have to wait any longer as Microsoft launched MS office for iPhone users. The feature is not yet available on iPads, but has been a welcome release.
Comment with a Photo feature on Facebook
Facebook's latest released feature of Comment with a Photo has been received well by the Social Media community. Within a short duration of the launch many photo comments could be seen around on Facebook.
Facebook introduces Video feature for Instagram
Instagram launched videos feature for the Instagrammers. But, the release has created a wave of debate on the social media community. Loyal Vine users a.k.a #TeamVine has been sharing vines against the video feature of Instagram.
This is the wrap up of interesting news this week. Got some interesting new to share, mention it on our comments section!
Have a good weekend guys!