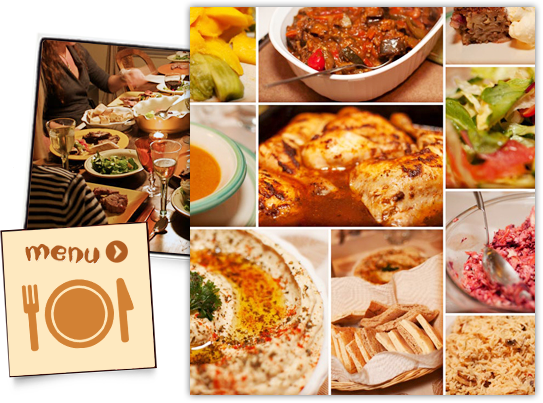 Restaurant and Cafe facebook app
4 tips to promote your restaurant on Facebook
If you have a restaurant – then your customers are on Facebook. Every social media offers a way to engage with your customers. People use Instagram to upload the photos of their favourite meals or what they just ordered. Tweets to get offers and give tweet thanks to the restaurant. Facebook is there to create complete conversations about the restaurant. While other social media platforms cater to one aspect of your restaurant business or the other, a Facebook Page will be able to convey all important features to promote your business. What's more is that Facebook offers a virality factor to your Business as every time someone Likes your Facebook Page, or uses your app they have an option of publishing it on their Facebook 'wall' – which is a great word of mouth advertising for your brand!
1. Reward your Fans
If a person Likes your page to become a fan, reward them with a discount coupon they can use at your restaurant. Bring the online and offline worlds closer. You could also hold contests to engage them and reward them with restaurant offers. Piece of warning, it is against Facebook Guidelines to giveaway a coupon on their properties like Wall or Photos. A stand-alone app is the best way to give an offer or display a promotion.
2. Display all important features
Display all cool images of your restaurant and food and create an awesome image gallery. Show the timings when you're open, mention the kind of restaurant you are and what kind of ambience you've got. Do you accept VISA, Mastercard or Amex? Your fans would like to have as much information as you can provide them. Make them fall in love with your restaurant instantly!
3. Show-off your menu
Food defines a restaurant and so your Menu is the most important part of our business. Do not simply upload a pdf, you might want to give them a bit more details – what's available for lunch, breakfast, buffets and dinners. While your restaurant might be registered at a review site, it would be nice to share your menu on your Facebook Page itself.
4. Generate Revenue
All marketing efforts would not make any difference if you can't convert your fans into your customers. Enable your fans to place an order for a takeaway, or book a table in advance.
While all of these features are desirable, how do you get all of them on your Facebook Page without violating Facebook's promotion guidelines? The solution is our Restaurant & Cafe app! Our Facebook App has these cool features and more. The best part – under the Restaurant & Cafe package you get other promotional apps to support your business, like Sweepstakes, Photo Contest, Caption contest, Essay contest, Welcome app, Pick One, and many more. So, what are you waiting for? Order Now!
Disclaimer: Generate Revenue feature is in development for our Restaurant and Cafe app.