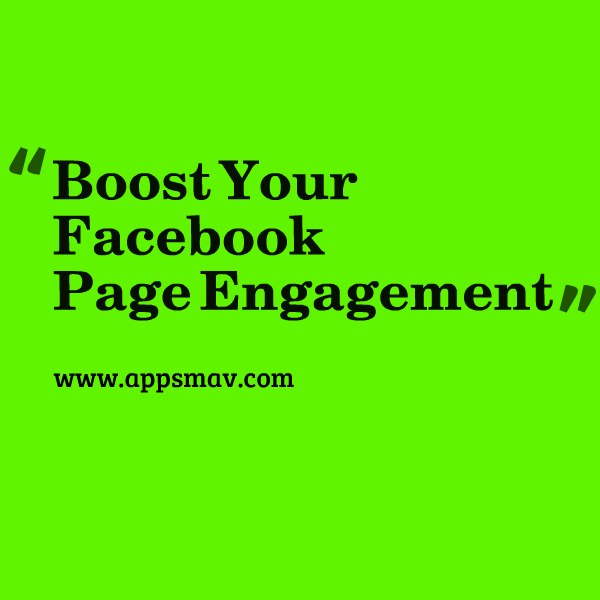 3 Tips To Boost Your Facebook Business Page Engagement
Today if your marketing strategy does not include Facebook marketing as an integral part of it, then your brand is missing out on a huge avenue for advertising, engagement and potential leads. After setting up your Facebook brand page, you must follow this 3-pronged strategy – Content, Design and Reward to successfully convert your Fans into possible leads and, eventually, customers.
1. Plan Your Content
A content calendar is a must-have for any business with a Facebook brand page. Identify the topics your fans like to talk about. Evenly distribute the content across the week. Create posts around the already identified topics and schedule them at the time you believe your Facebook page gets maximum interaction. You can also have dedicated days for certain kind of content, for eg: #MondayMarketingTip or #ThrowbackThursday.
However, you must avoid posting multiple updates per day as it can annoy your Fans and push them to declare your content as 'Spam', and eventually lead them to 'Unlike' your page. Also, don't give an overdose of self-promotional content, try to keep it to a minimal.
2. Looks Matter
Untidy, oddly cropped images spread out on a Facebook Page timeline versus neatly cropped images and stacked content on the Facebook Timeline – which one do you think will make a Fan stay longer on the page?
Design is important. Your Page's visual appeal decides how much longer a visitor stays on your Fan Page. Make sure the post images are cropped perfectly (box images – 403 x 403) or highlight images (803 x 403). Details matter, and so also add your branding on the images since images get shared and have a tendency to go viral – you must not miss out on the opportunity to share the brand name. Also, don't forget to add a disclaimer or source of a photograph (if you've taken it from internet).
Update Cover Photos periodically (twice a month is sufficient). Your profile picture (180 x 180) should be ideally your brand logo. While designing images make sure they follow Facebook's promotion guidelines.
3. Entertainment + Reward = Happy Fan
People visit social media for catching up with friends and events – but most of all they visit social media sites for entertainment. If your Facebook Page can not entertain or fails to reward your fans for their valuable time – then it's time to rethink your content strategy and revisit point 1 above.
Your entertainment strategy can include contests on Facebook like a Facebook Timeline Contest, Photo Contests, Sweepstakes. And most of all you can use this unique Instant Rewards Facebook app that will gratify fans for their interaction with your Facebook Page. You can reward fans with coupons for simply:
liking your page
liking your post
commenting on your post
and more. The app is free to install and you pay only 1 cent per coupon for the coupons your buy.
So plan your strategy for Facebook Marketing using these tips and give your Facebook Page the boost it deserves.