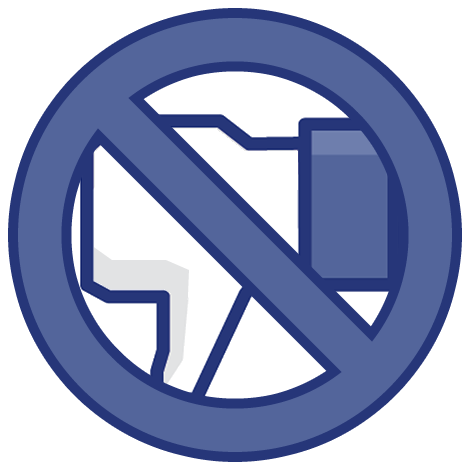 Don't hold like based contests
3 Facebook marketing mistakes that can get your page banned
Social Media is inevitable when it comes to planning a digital marketing strategy. While our target audience is on Facebook, it is important that we refrain from making mistakes that can affect our promotion strategy. Facebook Marketing is not as easy as it may appear. Here are some tips for you to host a successful contest.
1. Don't run a contest from Photos Tab
If you want to host a Photo contest on Facebook it is suggested to host it on a new tab with a canvas. Create an application to hold your photo contest as Facebook does not allow you to hold a contest from its existing Photo tab. You can install the Photo Contest App here.
2. Don't run Like/Share based contests
Get users to 'vote' for your idea/story or picture by hosting the contest on a separate tab. Keeping any Facebook property such as 'Like' or 'Shares' as a parameter of identifying the winner will lead the contest to be discontinued. So, make sure you add the 'voting' functionality to your contest.
3. Don't run a contest on the Facebook 'Wall'.
Don't put up a contest as an update on your Facebook Wall. Running a contest on the Wall is strictly forbidden. So again – if you've got an idea, design and execute it on the tabs provided by Facebook. Check out the Business Combo of apps that will allow you to host contests along with increasing engagement activities of your business page.
Want the solution? Look out for the next blog.