Create Your Own Loyalty Program
---
Setup a loyalty program as per your need. Whether you are a retailer, run a restaurant or a hotel, hairdresser, bar, a gym or convenience store owner, our highly customizable platform lets you set up your own point earning rules and rewards.
Reward for Purchases & Sharing
---
Increase sales and customer loyalty by offering loyalty points & reward redemptions for purchases & referrals.
Out of the box integration available with many popular shopping carts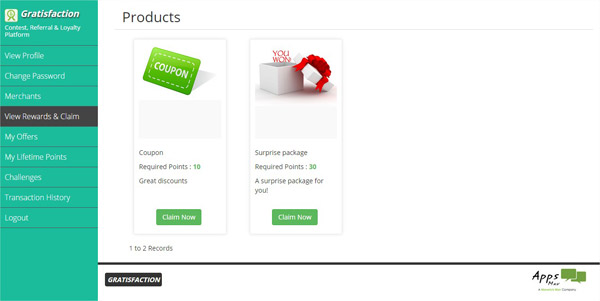 Challenges, Points & Rewards
---
CHALLENGES
Setup different challenges for your customers. Each Challenge is a set of one or many customer actions that you can easily set up. Award points for each action. Allocate more points for actions that are difficult or important for you. Additionally, unlock instant rewards for any action.
POINTS
Customers will collect points on completing the challenges. They can redeem points in exchange for rewards.
REWARDS
Easily setup rewards &the points required to redeem them. Customers can claim these rewards using their loyalty points that they have earned by participating in your challenges & actions.
Gamification Platform. Set Social Actions
---
Setup & reward customers for valuable actions.Increase engagement by offering incentives for these actions to keep your customers coming back. Actions can include:
Booking form & newsletter signups
Visiting a webpage that matters to you
Participating in your surveys & quiz
Shopping & more coming soon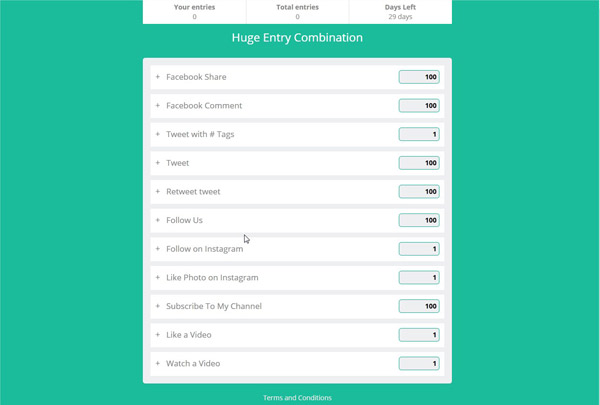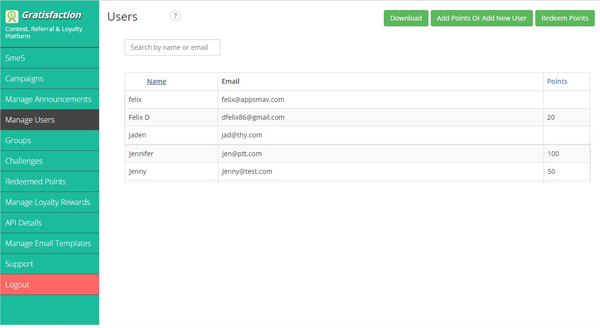 Customer Data
---
See all information about your customers. Their name, engagement, participation in challenges, redemptions, etc.
Easy Setup and Management
---
Our simple setup wizard helps you to easily create & manage your loyalty program
Redeemed points history
View detailed redemption history of each customer
Add or subtract points
Easily add or remove points from any member account. This allows you to reward your customers for manual actions like visiting your retail storefront.
Manage Announcements
Push offers & announcements to members' dashboards & boost engagement