GRATISFACTION
Create Engaging Contests, Giveaways & Sweepstakes
Easy Setup.
Give Instant rewards, coupons & points for social & purchase actions
Display anywhere
Unlimited Usage. Full Access.
Cancel anytime
7 day 100% MBG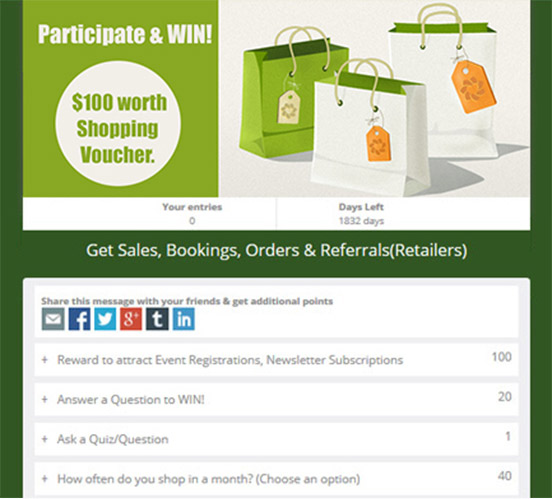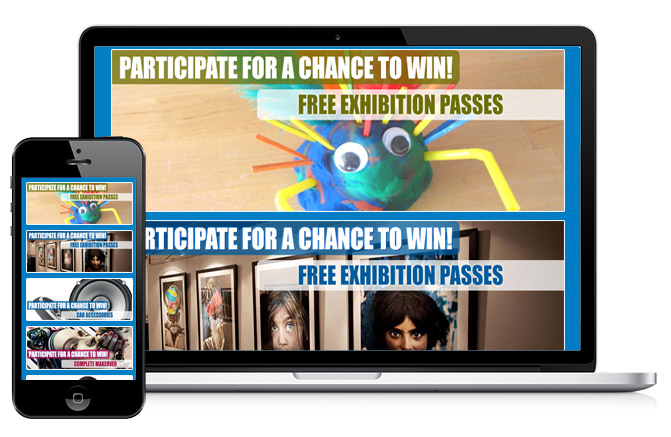 Create custom Giveaways, Contests & Sweepstakes.
Run a variety of contests including:
Signup & WIN!
Sweepstakes & Competitions based on Social Actions
Buy & WIN!
Answer & WIN! | Competitions
Instant WIN! | Enter to WIN!
Visit & WIN! | View & WIN! Campaigns
Raffles or Lucky Draws
Local Contests, Sweepstakes or Giveaways
YouTube Contests
Facebook Contests
Combine these contests with features like:
Easy Setup & Design
No coding skills required
---
Easy-to-use tools allow you to quickly create unique entry forms, actions, rewards and landing pages for your contests & giveaways.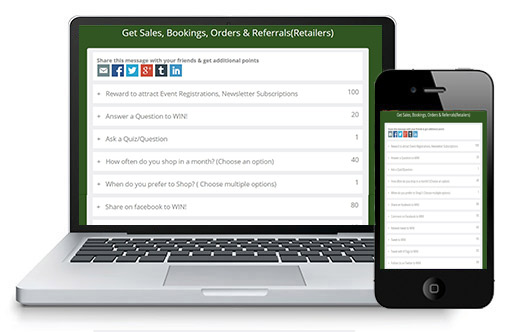 Display Anywhere
---
Our easy installing options make it a breeze to display your competition pretty much anywhere that allows you to use HTML.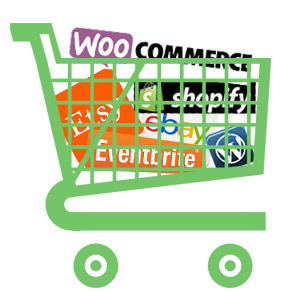 Purchase & Ecommerce Integration
---
Gratisfaction is integrated with our social commerce apps Group Deal & Restaurant – Menu Display & Ordering
'Plug & play' integration with major shopping carts & platforms including BigCommerce, Ecwid by Lightspeed, Etsy, Shopify, Wordpress, WooCommerce- Wordpress.
Easy 1-click Entry
---
Users can easily signup with SSO (single- social-signup) using their Facebook, Google+, Twitter or Instagram profile. Once signed-in, they'll be able to enter your giveaways & contests in 1 click.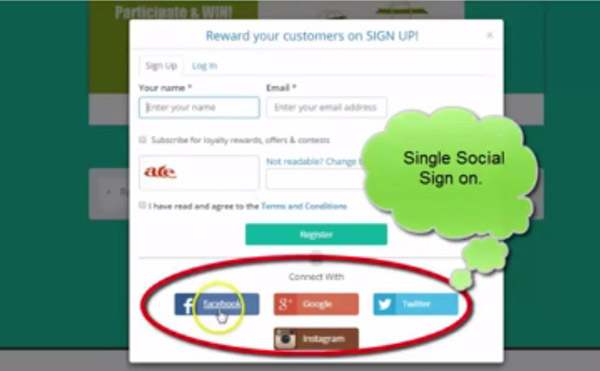 Verified Actions
---
Get validated entries to most of the social networks. We check via API's (where possible) to ensure that a participant has indeed completed an action. This means you do not have to manually check if the participants have indeed taken the actions (e.g. followed you on Twitter). Make your campaign more successful & meaningful. It also increases virality and reduces cheating/ fake actions.
Huge # Entry Combinations
---
Pick & choose from an increasing number of entry actions. Easy to use 'how to enter' builder provides you with a flexible & easy way to build your contest in minutes.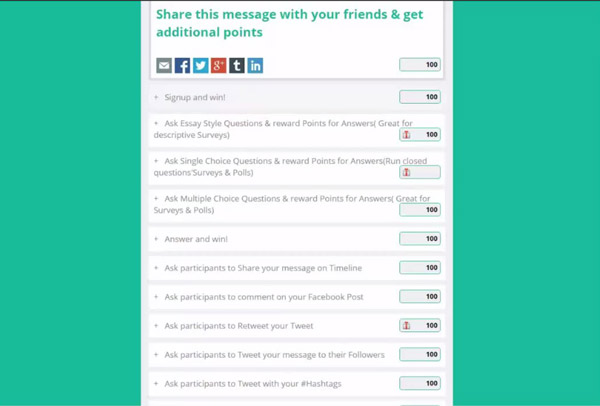 Detailed User & Entry Data
---
View detailed user & entry data for every campaign. View loyalty points, redeemed points & transaction history. Download any report or data view to CSV spreadsheets for analysis. Export it to your CRM or newsletter software. Easily reach out to your key influencers& advocates.
Send Custom Emails
---
Send custom emails.
Where relevant these emails will also display the unique coupon code (along with QR & Bar codes). These are great tools to increase your brand engagement.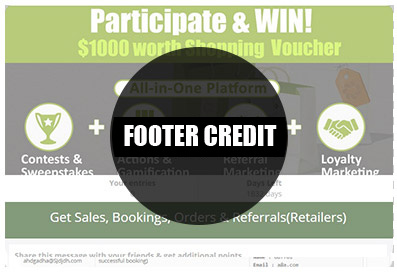 Footer Credit Option
---
Upgrade to our footer credit option to remove our branding from the public view.
Email Integration
---
Setup custom form fields and integrate with our email marketing system – Apps Mailer.
Apps Mailer is a sophisticated yet easy to use email marketing application
Integration with 3rd party email marketing platforms like Mailchimp, Aweber,etc. is also coming soon.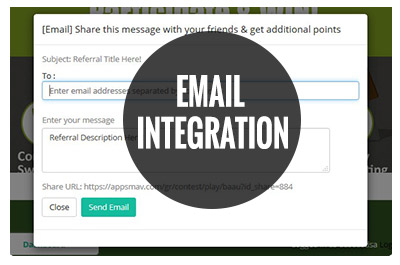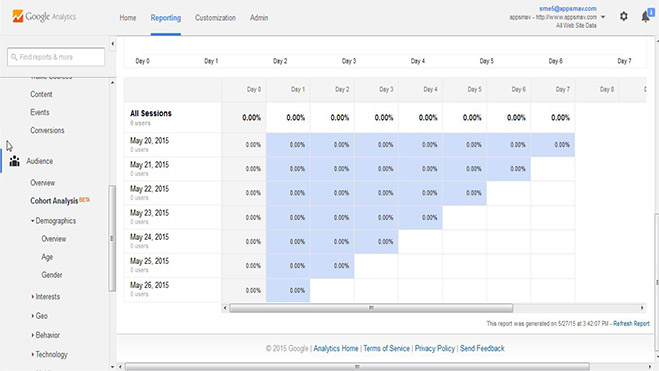 Google Analytics Integration

---
Get your campaign stats into your Google Analytics account.
Integrate your campaign with Google Analytics to better understand how your traffic is behaving inside your campaigns.
Anti- Fraud features
---
Features like geographical restrictions, verified entries & captchas means your campaigns will be fair & get validated entries. You can also manually invalidate any entry.